Skip to main content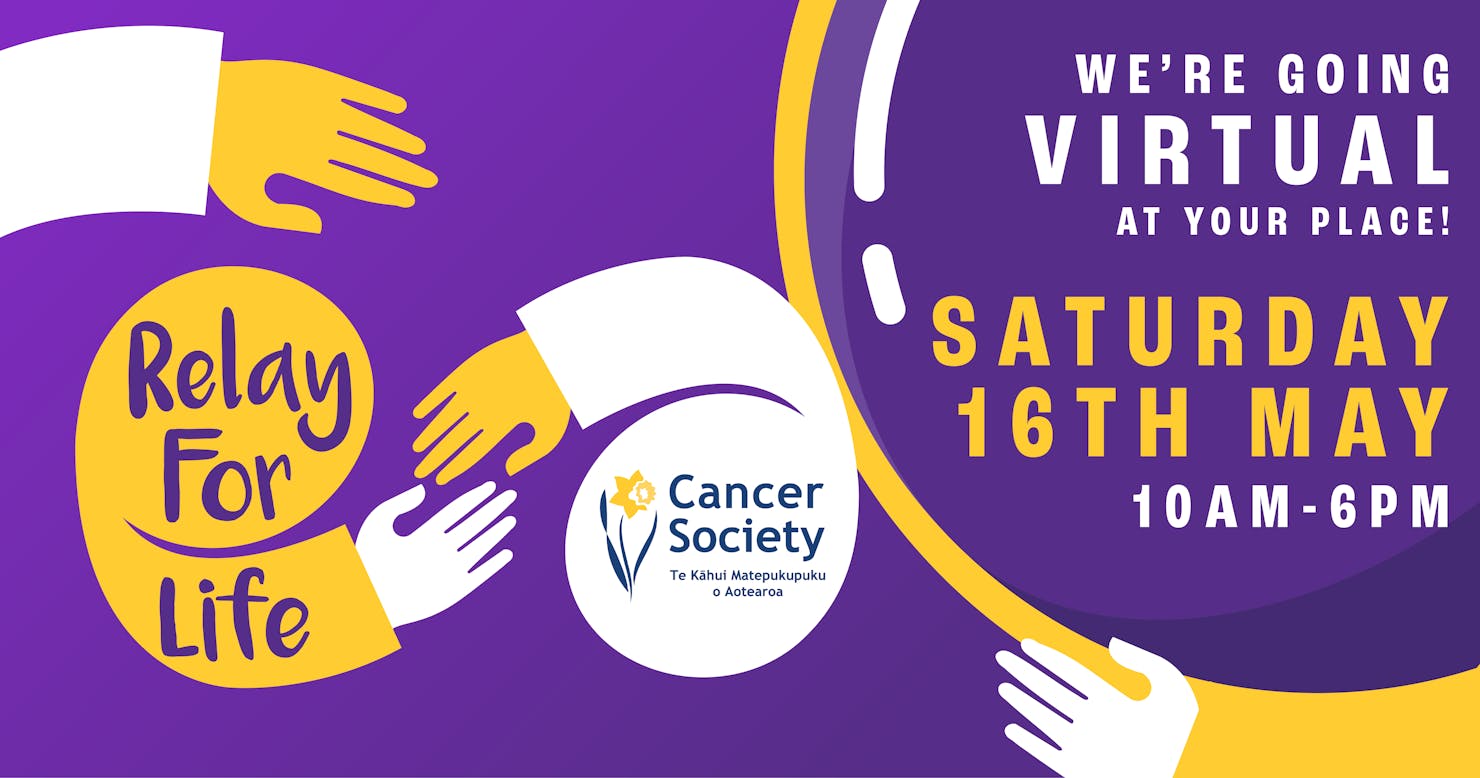 RELAY FOR LIFE WELLINGTON is coming to YOUR PLACE…
In our 19th year of Relay For Life in Wellington – COVID-19 has changed
The way we think
The way we live
The way we Relay
Cancer never sleeps, even in a global pandemic. That's why we're going VIRTUAL with Relay For Life 2020 on  Saturday May 16th.
Relay For Life is an inspirational and super fun event for everyone of all fitness levels, during which we celebrate with survivors, remember loved ones lost to cancer, and come together as a community to fight back against cancer.
Now anyone, anywhere can join your team and take turns walking/running relay-style at home or in your neighbourhood and virtually pass the baton! There'll be a Live Stream on Facebook to keep everyone up to date and entertained.
Just because Covid-19 is here, doesn't mean that cancer is gone…we need to keep fighting this formidable disease that touches so many of us.
There's no need to re-register, just jump on board and let's Relay. If you haven't registered yet you can do it now for free.
Are you keen?
All you have to do is:
●     Grab your bubble mates and connect virtually to the rest of your team.
●     Design your own baton – Virtual or not! Get creative
●     Set your course, whether it's in your backyard or your local community and start YOUR Relay
●     Download the free Strava app and track your Relay as you go
●     Please keep to physical-distancing rules and only Relay in person with people from your bubble.
Just remember to keep the baton going for the full 8 hours – because cancer never stops, not even for a global pandemic!
So remember WHY we Relay and join us live Saturday 16th May 10am – 6pm. Share photos or a video on our Facebook page and look out for the live stream.
Whether you are a cancer survivor, a carer, supporter or simply want to make a difference, Relay For Life empowers everyone involved.
Any questions please don't hesitate to get in touch at ErinT@cancersoc.org.nz
Cancer Society Wellington
One in three New Zealanders will be affected by cancer in their lifetime.

The Cancer Society Wellington provides free support services and information for people going through cancer treatment and their friends, family and whānau. The Cancer Society is the largest funder of cancer research after the government. As an independent organisation the Cancer Society receives no direct government funding and is entirely reliant on the generosity of New Zealanders to provide these services. So thank you.